How to Trade Cardano (ADA) on Cove Markets
Cardano (ADA), a Top 10 cryptocurrency, as ranked by market cap, has been one of the best performing coins since March 2020. Due to popular request, Cardano is now available for trading on Cove Markets, both on desktop and mobile.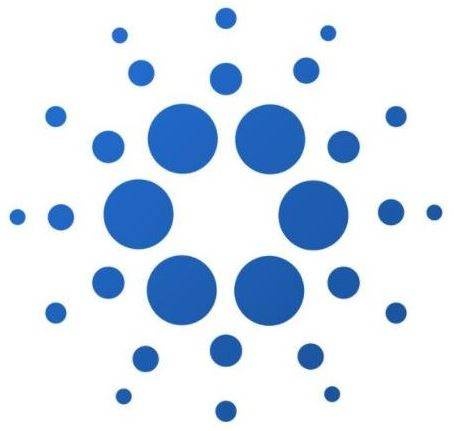 What is Cardano?
Charles Hoskinson, the co-founder of Ethereum, founded Cardano in 2015. The project was initially released on September 27, 2017. Cardano's mission is to redistribute power from unaccountable systems to the margins and serve as a force for change and progress.
Cardano is a decentralized, third-generation proof-of-stake blockchain network with a multi-asset ledger and verifiable smart contracts. The network aims to achieve the scalability, interoperability, and sustainability needed for real-world applications.
There are currently three blockchain generations:
Blockchain 1.0 – Simple ledgers that can record transactions (Bitcoin)
Blockchain 2.0 – Smart contracts (Ethereum)
Blockchain 3.0 – Higher scalability, higher speed of transactions, less energy consumption (Cardano claims to be a third-generation blockchain network)
Cardano is the first blockchain network to be based on peer-reviewed academic research and developed through evidenced-based methods. The project has an ethos of openness and transparency that is on full display since all of its development activity is made available to the public.
The network was jointly developed by IOHK, Cardano Foundation, and Emurgo. IOHK manages the technology, the Cardano Foundation is responsible for supervising development and promotion, and Emurgo helps to drive real-world adoption.
How to Trade Cardano (ADA)
Step 1
Funded Exchange Account: Before you can begin trading through our platform, you will need to have a funded account at one or more of our supported exchanges (e.g., Coinbase Pro, Kraken, Binance, Bitstamp, and Bitfinex).
Step 2
Open a Cove Markets Account: To get started, you will need to open a Cove Markets Account. You can begin the sign-up process by clicking the following button:
Step 3
Link Exchange API Key(s): To complete the process of being able to trade through our platform, you will need to add at least one supported exchange key. It's a very simple process that will only take a few minutes. You can find details for adding specific exchange keys on our support page or by clicking the exchange name in your Cove Markets profile and following the instructions.
Step 4
Trade Cardano: ADA-USD and ADA-USDT pairs can be traded both on our desktop platform as well as on mobile.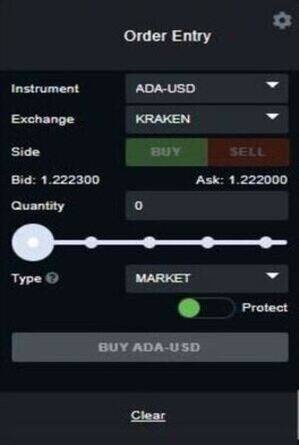 On our desktop platform, customers can navigate to the order entry widget and select ADA-USD or ADA-USDT from the instrument drop down (as shown in the order entry image above). Once the order ticket is filled out, customers can click Buy or Sell to submit their order.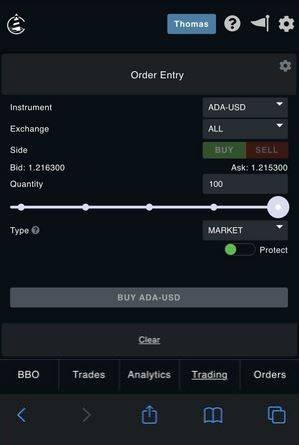 For customers trading through mobile, customers can select the trading widget at the bottom (2nd tab from the right). And then follow the same steps as outlined above for the desktop version.
Note: Cove Markets does not charge any additional trading fees. The only trading fees customers pay are those charged directly by the exchange on which the order is executed.
🔥 Cove Markets now has a Telegram group and a Reddit community page. Stop by and let us know what you think about our Cardano blog! 🔥