The Trader Top 9: DeFi, Tesla, and the Great Twitter Hack
Just when this year doesn't seem like it could get any stranger, you have Barack Obama and Kim Kardashian tweeting a scam to try to get bitcoin. That and more on this week's Trader Top 9. Let's dig in!
9. It's been a weird year, so lets start with a great piece about the role of social media in society - and specifically, how trading against narratives rather than fundamentals has come to make more sense than it once did
8. Put more simply...
7. Rightly or wrongly, one of the major narratives driving markets is ever increasing intervention in markets. This is no longer confined to the Bitcoiners.
6. For some - this is a scourge to be condemned. For others (cough, TSLA holders) it is a gift.
5. In the crypto space, narratives continue to be a battle. Is it Bitcoin, ETH/DeFi, or something else?
4. Still, there's no denying that the Ethereum and Decentralized finance side of the house had a major, major quarter
3. While the terms and lingo of DeFi can feel abstract and un-invitational, the appeal comes down fundamentally to be able to do more of the things you were able to in traditional finance - lending, market making, derivatives trading - but in a way that is totally permissionless and devoid of value capturing intermediaries
2. But just when you thought DeFi was going to capture all the attention this summer, the biggest hack in social media happens. Everyone from Coinbase to Kanye to Barack Obama was "talking" about bitcoin yesterday.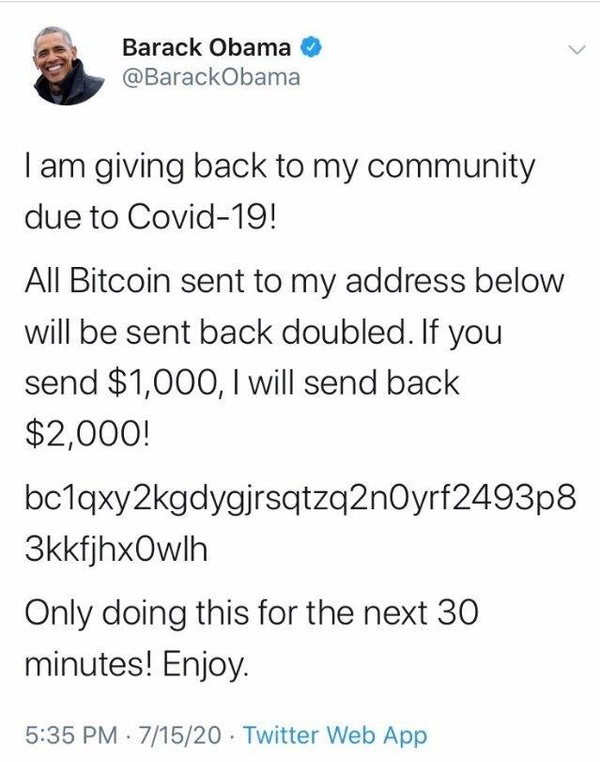 1. And while some stories ran with the "Bitcoin scam" line, it's hard not to feel that progress is being made when a sitting member of Congress had this to say