Which Bitcoin Exchange is the Most Liquid?
Time for a bitcoin flex-off!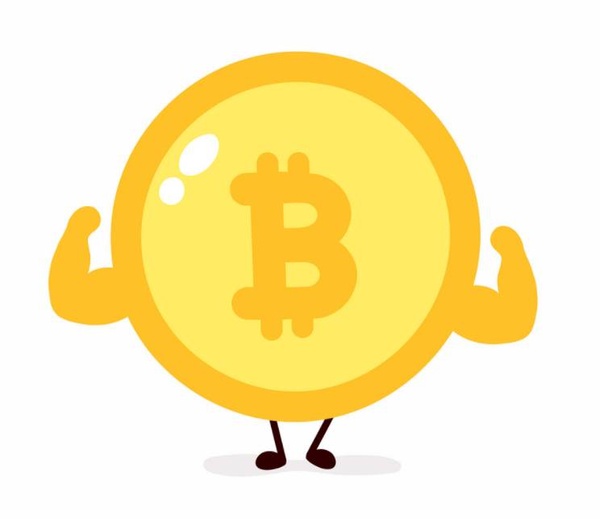 Let's say you wanted to buy Bitcoin right now, but didn't want to pay more than $25 above the best price. Which exchange would have the most Bitcoin available for you to buy? Let's take a look!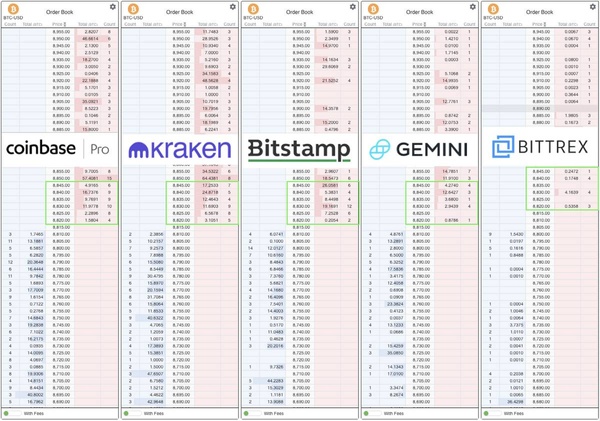 Using CoveTrader, we opened five live order books side-by-side and set each to a different exchange, focusing on five of the most prominent US exchanges. We then looked $25 into the ask depth starting from the best price, $8820. Note that we've made use of price increments to group all orders to the nearest $5 increment.
Now summing these up for each exchange we see the following: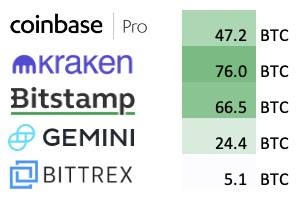 Looks like Kraken, in this case, is the winner! Bittrex is clearly suffering from a lack of liquidity at the moment, which might explain some of the trade throughs that we've been tweeting about recently.
Please note that exchange trading fees will play a big role in determining where the best all-in price is. See below for a quick guide (small traders pay the high fee, while those trading above $1M/month pay the lower fee), or read more here.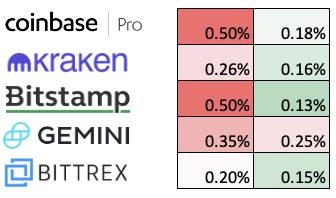 In this case, Kraken is also a pretty affordable exchange to trade on.
You can monitor cross-exchange liquidity and trading with our free real-time tool, CoveTrader!